This past week has been one of more "quiet" weeks of the off-season, with practically all of the top 2021 Free Agents in agreement with a Major League ball club. And I'm not complaining, I have been swamped with school-work this week. That being said, there are still plenty of small things the Blue Jays did that you may have missed, so let's get you caught up to speed!
The Blue Jays announced official Spring Training dates.
Just last week, we were still unsure of the official dates of the start of Spring Training. For die-hard baseball fans (I assume that if you're reading this you fall into that category), Spring Training is the light at the end of a cold, dark tunnel. With most Jays fans being from Canada, it tends to get really cold, really quickly up here after the baseball season ends. As soon as Spring Training dates are announced, it almost seems like you can smell the freshly-cut grass and feel the bright sunshine that comes from Dunedin, Florida, the home of the Dunedin Blue Jays and the home for our MLB-club during Spring Training! Pitchers and catchers report to the facility on February 18 (just 6-days away!), and full-squad workouts begin on February 22. We are SO close!!!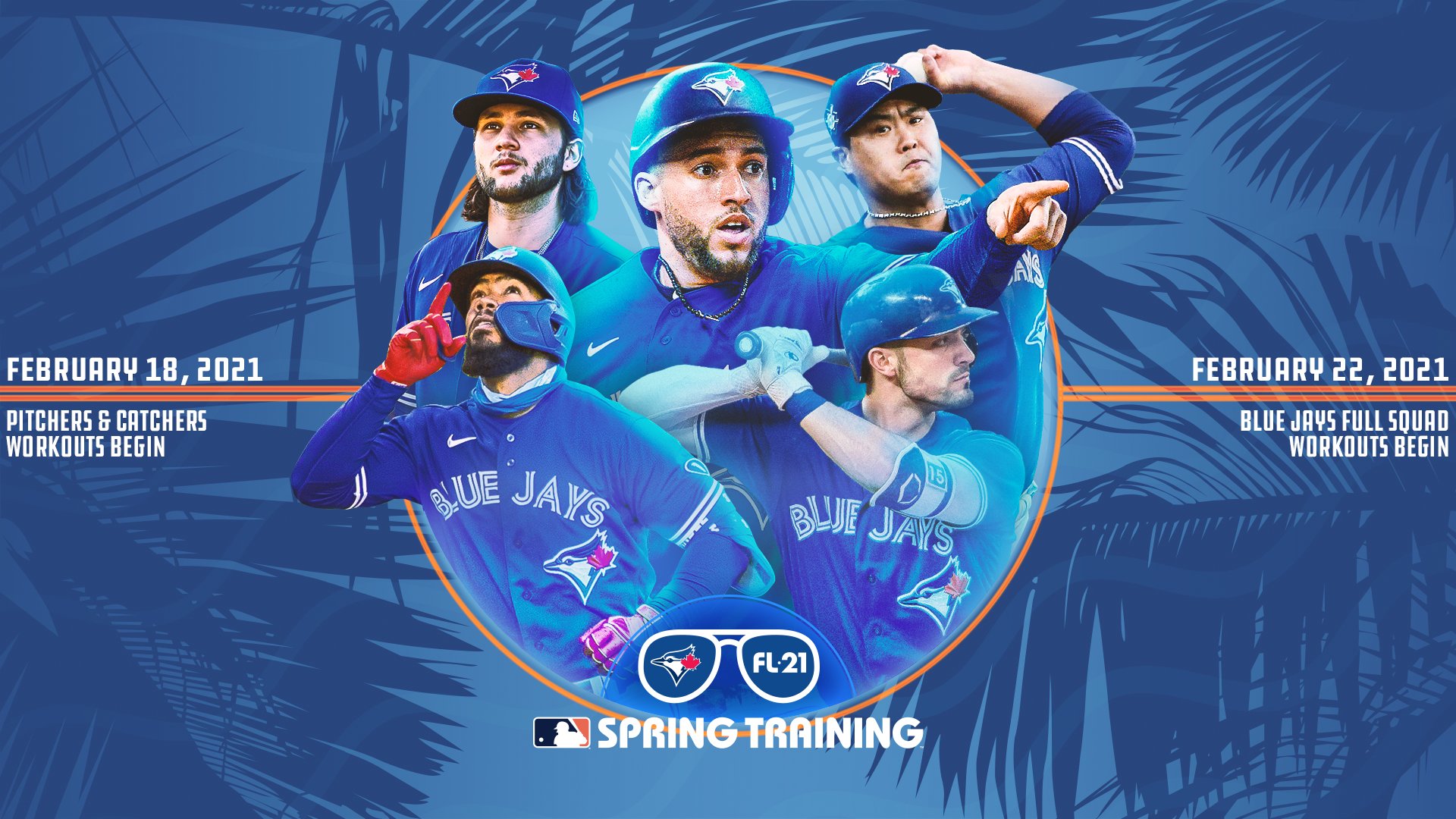 MLB announced that they will be "slightly" deadening the baseball… but I thought they never changed the way the baseballs were being made in the first place?
David Price's tweet says it all, but Mike Trout's reply is even better. Besides, why does a guy like Trout need to worry about MLB deadening baseballs? He could hit a brick out of Angels Stadium!
The most hilarious explanation of the sport of baseball was shared on Twitter… enjoy.
The Blue Jays DFA'd both P Shun Yamaguchi and LF Derek Fisher to make room for P Joel Payampas and P David Phelps.
Yamaguchi and Fisher were two Blue Jays that had a very disappointing season last year. Both underperformed, and seemed to bring out the worst in the Jays whenever they were playing. Does that seem harsh? Maybe. But, I always remember Montoyo bringing them in whenever we were already losing. Again, maybe I'm wrong.
Joel Payampas was claimed off of waivers from the Boston Red Sox on Wednesday. Payampas only managed to pitch three-innings for the Arizona Diamondbacks during 2020's shortened season, and was later claimed by the Red Sox in November. The Red Sox DFA'd Payampas just over a week before he was claimed by the Blue Jays. Personally, I'm looking forward to seeing if Jays pitching coach Pete Walker can fine-tune his pitches more, and try to see if he can earn a real spot on this team.
Blue Jays fans should recognize David Phelps name, as he pitched for the club back at the beginning of 2019 before being traded to the Chicago Cubs. Phelps pitched fairly well for his short time with the Milwaukee Brewers last season, but quickly ran out of luck with the Philadelphia Phillies, sporting a 12.91 ERA in his time with the latter club. With Phelps' time with the Jays, I remember enjoying his outings for our team, and I'm interested to see how he will be used this season.
The Blue Jays will leadoff the 2021 MLB season on ESPN (and Sportsnet, of course).
MLB announced game-times for the 2021 season yesterday, prompting ESPN to announce their opening day "quadrupleheader". The Blue Jays will play the New York Yankees at Yankee Stadium on April 1 at 1pm EST, and American baseball fans can watch this game – in all of it's opening day glory – on ESPN.
The Blue Jays held their annual Truck Day!
As I shared in a tweet, baseball is all about enjoying the little things, and Truck Day is one of my (many) little baseball pleasures! It's the official sign that Spring Training is imminent!! Blue Jays equipment and club-house managers helped fill up (Canada Moving Inc.) trucks filled with all of the equipment and utilities the Jays left in Toronto to be moved over and used in Dunedin. While the Jays played the entirety of the shortened-2020 season in Buffalo, NY, I guess they left some stuff in Toronto that will be essential for them to use during Spring Training next week.
Former Blue Jays closer Ken Giles signed a multi-year agreement with the Seattle Mariners.
I hate to say it, but I told you so! I got some information about Giles just a few hours before the signing was shared by Shannon Dryer, a Mariners reporter. But sadly, I wasn't getting a haircut when I got my small scoop!
Joe Panik agreed to a minor-league deal with the Blue Jays.
Believe it or not, Joe Panik was one of the Blue Jays I enjoyed watching the most last season. He seemed to heat up during the end of 2020, and I was interested to see what kind of a deal he would sign in 2021. I'm very happy that he was able to reach an agreement with the Jays, and I hope he can earn his spot on the big-league roster once again.
Buffalo Bisons signed a 10-year license with the Blue Jays.
Just a few hours ago, the Buffalo Bisons signed a 10-year license with the Toronto Blue Jays to maintain their partnership as the Jays AAA team – which is quite possibly the best news we got all week! After the pandemic, I hope to visit Buffalo and attend my first ever Bisons game! Minor League baseball has changed their division alignments, so the Bisons will now play in the 20-team "AAA-East."
And that wraps-up your Blue Jays news for this week! I cannot believe that by this time next week, all of our new and favourite players will be getting ready for an exciting and hopeful 2021 season! Here's hoping that sometime next week I'll be writing a blog post about the re-signing of Taijuan Walker, but we shall see…